I offer a wide range of holistic and well-being therapies including CBT – Cognitive Behavioural Therapy and Hypnotherapy.
This is my full list of treatments that can make ideal gift vouchers and some of the treatments can be carried out on-line. Vouchers have an expiry date of a year from purchase.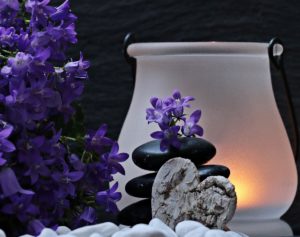 MASSAGE TREATMENTS
SPORTS/DEEP TISSUE & REMEDIAL MASSAGE
This is a focused, concentrated treatment tailored to what you need the most help with to achieve the best results.
MYOFASCIAL RELEASE (MFR)
 Using fascia blaster tools for persistent pain, particularly good for fibromyalgia, plantar fasciitis, migraines, frozen shoulder etc.
 HOLISTIC, SWEDISH, AROMATHERAPY
 A full body massage aiming to treat the 'whole' person physically and psychologically, to promote relaxation, using essential oils to enhance your massage.
 INDIAN HEAD MASSAGE
Is an effective de-stressing program, focusing on the upper back/shoulders, neck & scalp in a seated position.      
  HOT STONES or WARM BAMBOO MASSAGE
Using heated volcanic rock or bamboo sticks, enables the heat to penetrate to a deeper level to release tight, aching muscles & improving circulation.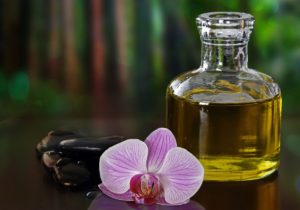 WELLNESS THERAPY  – for good health & mental well-being.
These holistic well-being sessions are individually tailored to support you on your journey to better health. We can focus on one or several treatments including massage, healing therapies and a range of practical coping strategies, techniques and exercises to give you the 'tools' to empower yourself.
Cognitive Behavioural Therapy
CBT is based on the interrelationship of thoughts, actions, and feelings. It is a structured, evidence-based, time-limited intervention to help with all sorts of issues and problems, particularly great for stress, anxiety and depression.
Hypnotherapy
Is a kind of psychotherapy and aims to re-program patterns of behaviour within the mind.  It is a focussed consciousness enabling irrational fears, phobias, negative thoughts and excellent for weight control and stopping smoking.
MINDFULNESS
Helping you to become more mindful and present in your everyday life with simple, engaging practices.
STRESS MANAGEMENT
Mindfulness-based stress reduction, time management & relaxation skills for work and in your personal life.
SLEEP WELL
Techniques and exercises to improve struggling sleeping habits for those with busy, over-active and worried minds.
MEDITATION/ GUIDED VISULISATION
A guided personal meditation/visulisation practice that is geared towards your specific goals and wellness.
RELAXATION THERAPY
Teaches you a wide range of  techniques, including deep diaphragmic breathing, to learn the benefits of true relaxation for better health.
PAIN MANAGEMENT & HEALING
The mind-body connection—using NLP, mindfulness, self-hypnosis,  reflexology, acupressure and various relaxation skills to help manage pain & heal ourselves.
Can also focus on headache/migraine relief.
THE HAPPY MIND
Mental wellness & relaxation techniques to challenge negative thoughts, encourage positive thinking & reduce stress and to promote happier physical & emotional health.

HEALING & HOLISTIC TREATMENTS
REFLEXOLOGY & THAI FOOT MASSAGE
In Reflexology pressure is applied to reflex points on the feet that correspond to areas of the body –  boosting many health benefits, relieves stress and supports the immunity system.
EAR CANDLING THERAPY
Helps a number of conditions of the ears, nose, throat i.e sinusitis, wax build up, vertigo, tinnitus etc.
REIKI with CRYSTAL HEALING
A hands-on-healing treatment incorporating crystal healing to energise & balance the body & soul, helping with stress and anxiety to promote healing at all levels.
MANUAL LYMPHATIC DRAINAGE (MLD)
Is a gentle rhythmic pumping technique intended to encourage the natural drainage of the lymph to help with a number of conditions.
EMOTIONAL FREEDOM TECHNIQUE (EFT/TAPPING)
EFT or tapping is the ultimate tool for self-improvement and is one of the quickest ways to heal any kind of issue. It clears physical blocks from your energy system, alleviating physical pain and emotional distress.
A LITTLE BIT OF PAMPERING
FACIAL's — Classic
Using Neals Yard organic range (gents range also)—includes massage of the face, neck, scalp, hand scrub and hot compresses.
 DELUX FACIAL includes a back scrub with a massage.
SPA TREATMENT IN AN HOUR
A wonderful combination of a mini facial, head massage, feet/hands exfoliation and a hot stones back massage.
HANDS OR FEET RECOVERY
Includes a soak for the hands & feet, scrub, massage and moisturiser.
FOOT DELUX PAMPERING
Soak, exfoliate, mask & massage to revitalise tired, aching feet using indulgent products.
 FULL BODY SCRUB & DEEP BACK CLEANSING TREATMENT
Full body exfoliation & body brush with moisturiser.
Extra: an option to add a body mask with a mini facial, head or foot massage.
Back only scrub  is ideal before a massage to remove dead skin cells.