LOOKING AFTER YOUR HEALTH & WELLBEING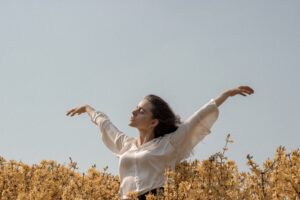 Wellness treatments for better health can really make a difference to your health and well-being. It is so important and self-care should be made a priority.
During these uncertain and stressful times we are living in, anxiety and depression is at an ultimate high with so much going on in this world, our stress levels have spiralled and sometimes it is hard to cope and remain positive.
Holistic Wellbeing for good health
Holistic treatments aim to take the entire person into account both in body, mind and spirit. It has the benefits of complete health and wellness, not just on a physical level.
Empower yourself with self-care treatments.
There are many ways and things we can do to look after our well-being and mental health through various therapies that give you the tools to empower yourself on your journey to better health.
I offer many different talking therapies, using a variety of techniques, and strategies to help you in areas of your life to support you, that really will make a difference in helping you to take charge of your own wellbeing needs.

How can I help you?
Whether you need help with managing stress, anxiety, headaches, negative thoughts, insomnia, unwanted habits, weight issues, fear, phobias, help with pain relief, confidence, low self-esteem or just to feel more energised and connected.
Take a look at this site for 31 ways to boost your mental health
Wellness treatments for better health.
All the following treatments are tailored and can be combined depending on what suits you and your purpose for improving your health.
Cognitive Behavior Therapy (CBT)
CBT is a specialised and well-tested form of psychotherapy and is recommended by health professionals. It is considered among the 'fastest in terms of obtaining results and is delivered as a time-limited intervention. CBT emphasises is on problem-solving and behavioural change using structured interventions that help deal with problems quickly and efficiently.
HYPNOTHERAPY
Hypnosis is a powerful tool for implementing change that can help you take back control of your life. It is particularly good at targeting unwanted behavioural and unhealthy habits, creating long-lasting changes.
This is achieved by deep relaxation through guided relaxation instructions and subtle embedded suggestions. It aims to re-program patterns of behaviour within the mind, overcoming irrational fears, habits, negative thoughts and suppressed emotions.
MINDFULNESS
Helping you to become more mindful and present in your everyday life with simple, engaging practices. The aim is to take charge of the busy mind and move it from worrying into a more relaxed state. Being present in such a way increases our ability to manage stress and anxiety.
STRESS MANAGEMENT
Mindfulness-based stress reduction, time management and relaxation skills for work and in your personal life. It looks at how we can live a more stress-free life and improve our physical and emotional wellness.
RELAXATION THERAPY
The power of the breath – learning how to relax using various deep/diaphragmatic breathing exercises is an essential part of managing stress. Good breathing techniques trigger the relaxation response, which counteracts the body's stress response.
SLEEP WELL
Techniques and exercises to improve struggling sleeping habits for those with busy, over-active and worried minds. Learn to properly relax and unwind with simple and practical exercises.
MEDITATION/ GUIDED VISUALISATION – A guided personal meditation/visualisation practice that is geared towards your specific goals and wellness with the aim to truly relax and de-stress.
PAIN MANAGEMENT & HEALING – The mind-body connection—using hypnotherapy, mindfulness, positive affirmations and various relaxation skills to help manage pain and heal ourselves.
Focused headache/migraine relief session.
THE HAPPY MIND
Mental wellness and relaxation techniques challenge negative thoughts, encourage positive thinking, reduce stress and promote happier physical and emotional health.
CBT & Hypnotherapy are very effective for a range of problems such as:
Stress, Anxiety disorders, depression, PTSD
Addictions
Phobias, Fears
Low mood, Negative Thinking, Anger control
Low self-esteem/confidence
Weight issues, Eating Disorders
Quitting Smoking
Insomnia & sleep issues
Pain Management, IBS, Healing
Bereavement, grief, Amnesia, Guilt
Sports Performance and much more