GETTING THROUGH MENOPAUSE WITH REFLEXOLOGY 

Reflexology can really help us navigate our way through menopause. It is an amazing therapy, helping to treat and heal many issues. It supports our well-being in many different ways. In my experience as a well-being therapist of 20 years, it is a go-to therapy to help with general well-being.
Reflexology for menopausal symptoms
This study gives a  randomised controlled trial of reflexology for menopausal symptoms that may have beneficial effects on the symptoms occurring in menopausal women.
HOW DOES REFLEXOLOGY WORK?
Reflexology is a holistic treatment meaning that it takes the 'whole' person into account both the physical and non-physical factors affecting your wellbeing. It is ultra-relaxing and de-stressing helping to reduce high blood pressure, cortisol levels as well as hot flushes.
It is a manual therapy treatment that involves using the thumbs to apply pressure to specific points and areas on the feet. These reflex points correspond to different body organs and systems that have a beneficial effect on a person's health. They are believed to stimulate the parasympathetic nervous system. Although reflexology is not used to diagnose or cure health disorders, in recent years, this ancient Chinese practice has surged in popularity as a holistic therapy to relieve pain and stress.
HOW CAN REFLEXOLOGY HELP ME THROUGH MENOPAUSE?
The theory is that reflexology helps the body to restore its balance naturally. You might also notice yourself sleeping better, with improvements in your mood and a general sense of well-being improve. It can help regulate the peripheral nervous system, by stimulating the pituitary gland, the hypothalamus and the thymus reflex points.
BENEFITS OF REFLEXOLOGY
Anxiety, stress
Menopausal problems
Hormonal problems
Boosts immunity
Headaches, migraines
Asthma
Sinusitis congestion
Insomnia
PMS
Kidney function
Cardiovascular
Digestive disorders
Improved sense of wellbeing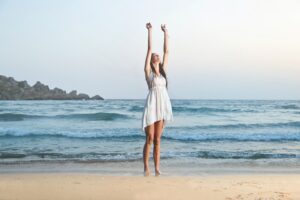 What else can help with menopause?
There are many treatments that can help, including Indian Head massage or Reiki can be very healing. They are all holistic treatments that will all contribute to helping you relax, de-stress and feel good.
For more information on treatments please visit: